UK retailer cyberattack, Criminals spoof WhatsApp, Meta accused of blocking hashtags, Viasat cyberattack – Read April 1st week top cyber news.
UK retailer partially shuts down following a disruptive cyberattack
Following a cyberattack on its computer systems, The Works, a UK retailer of books, art materials, and stationery, was forced to close some of its locations and cease fresh product delivery.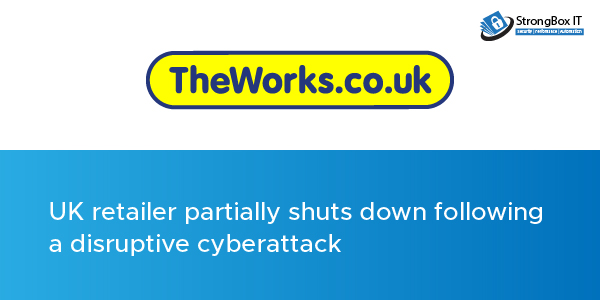 The Works, which has 526 locations across the UK, was hit by ransomware, although it doesn't appear that the hackers have demanded a monetary return for the information they gained access to. 
Following the discovery of the event last week, five of the hundreds of outlets were forced to close.
The company claimed in a statement that "there has been some minor interruption to trading and business operations, including the closing of some locations owing to till issues.
Meta accused of temporarily blocking hashtags related to the Bucha massacre
Facebook and Instagram, both owned by Meta, have been accused of temporarily censoring hashtags relating to the Bucha massacre on their respective platforms.
#bucha and #buchamassacre were among the hashtags, which were largely connected with terrible photographs and videos of dead citizens in the Ukrainian city of Bucha.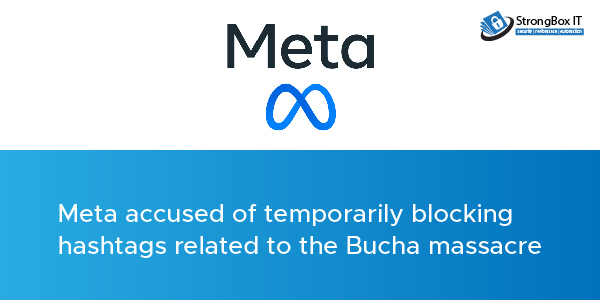 According to the mayor, more than 300 people's bodies were discovered as Russian forces retreated north of Kyiv.
"This happened automatically because of the graphic content people posted using these hashtags," Meta's representative Andy Stone said when asked why the hashtags were hidden. We unblocked the hashtags as soon as we were made aware of the problem yesterday."
Criminals spoof WhatsApp voicemail to steal your credentials
Threat actors used a fake WhatsApp voicemail service to acquire user credentials from around 28 thousand mailboxes.
On various client tenants across Office 365 and Google Workspace, the Armorblox research team discovered phishing exploit that spoofs WhatsApp voice message notifications.
The subject line of the malicious emails read "New Incoming Voice Message," implying that the victim had received a new WhatsApp private voicemail.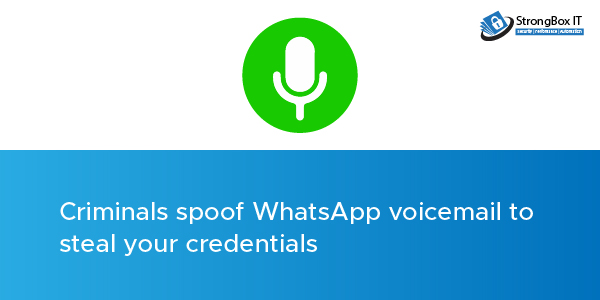 The victim was instructed to see the secure message by clicking on the 'Play' button in the email.
According to Armorblox, the email domain (mailman.cbddmo.ru) was linked to the Moscow Region Center for Road Safety, which is part of the Russian Ministry of Internal Affairs.
Viasat cyberattack linked to Russian state-sponsored hackers
The hacking of a US satellite broadband service provider, which impacted thousands of wind turbines in Germany, has now been traced to Russian government-sponsored hackers.
Wiper malware was installed within customers' routers following an attack on Viasat's KA-SAT network.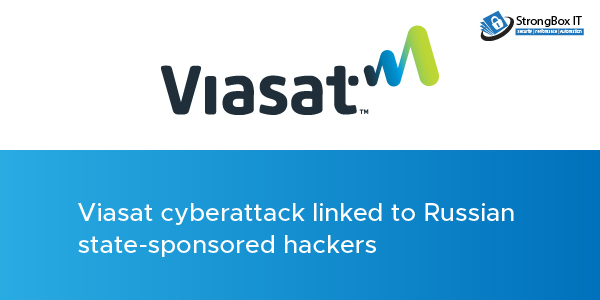 Malware rendered tens of thousands of modems inoperable across Europe by overwriting vital data in modem internal memory. 
The incident occurred on February 24th, the same day that Russia invaded Ukraine.
"While most users were untouched by the incident," Viasat stated in a statement, "the cyberattack did disrupt several thousand subscribers in Ukraine and tens of thousands of other fixed broadband consumers across Europe."
Read the latest cyber news.