Phishing method bypasses MFA,  Carpet bombing DDoS attacks, and DeadBolt ransomware attacks learn this weeks' top cyber news.
Devious phishing method bypasses MFA using remote access software
A new style of phishing allows threat vectors to bypass multi-factor authentication (MFA). This is done by making the unaware victims log their accounts directly on the hacker's servers using a screen sharing system.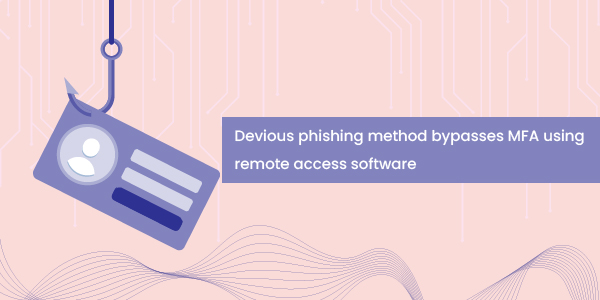 Nowadays most of the systems use MFA, thus to bypass the authentication the hacker news access to the OTP – One-time password
Reverse proxy is a common method used to gain access to MFAs.
However, nowadays security measures are kept in a place that blocks logins or deactivates accounts when reverse proxies are detected
Carpet bombing DDoS attacks spiralled in 2021
Carpet Bombing is a DDoS attack that targets a range of addresses or subnets, which can contain hundreds or even thousands of destination IP addresses.
DNS has long been a most common target for DDoS attacks,
Common threats to DNS include 
Bad response to DNS query
Flood attacks
DNS tunnelling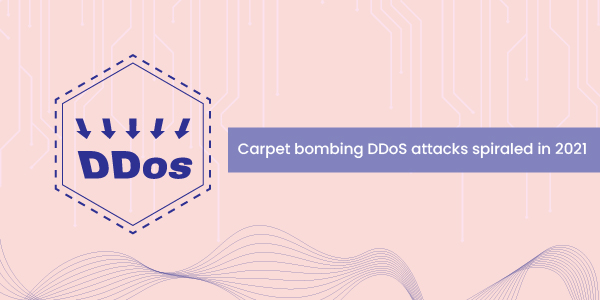 These attacks can be difficult to defend against without the appropriate technology and expertise, and rectifying problems can be time-consuming and costly.
According to a September 2021 Neustar International Security Council report, 
72% of organizations surveyed had experienced at least one DNS attack in the previous 12 months, and the impact was significant in 58% of cases. The most common types of DNS attacks were DNS hijacking (experienced by 47% of organizations in the past 12 months), followed closely by DNS flood, reflection/amplification or other types of DDoS attack (46%), DNS tunnelling (35%) and cache poisoning (33%). – show as an infographic.
Asustor NAS owners hit by DeadBolt ransomware attack
Owners of Asustor NAS drives found that data had been encrypted by ransomware and that cybercriminals are demanding a ransom in return.
Affected Asustor users have been posting on Asustor's support forum about how they discovered their NAS drives have been hit by the DeadBolt ransomware.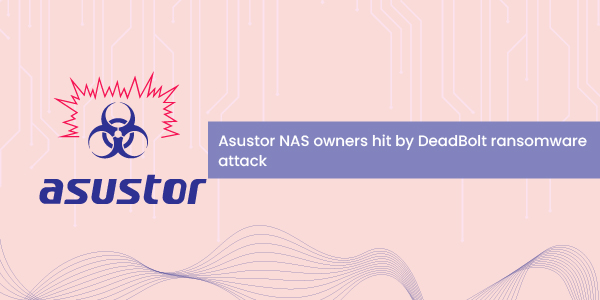 DeadBolt ransomware claims that victims were targeted simply because they were using Asustor NAS devices, and blamed on the vendor's "inadequate security."
Stay up to date with our cyber news blogs