Okta Breached, Hackers' antiwar messages and 10GB of Nestlé data leaked – Learn this weeks' cyber news.
Lapsus$ claims to have breached authentication firm Okta
Okta, a San Francisco-based identity and access management firm, is looking into a breach report. 'There is no evidence of continued malicious activity beyond the activity reported in January,' Okta informed Cybernews, confirming that it spotted a potential infiltration in January.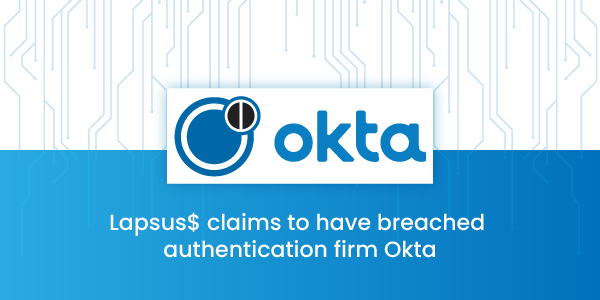 The threat actor Lapsus$ has leaked screenshots of Okta's internal environment. The ransomware organization claims to have gained access to Okta.com's superuser/admin account as well as other systems.
They now purportedly have the ability to reset the user's password, according to one of the screenshots. In another screenshot, Lapsus$ appears to have access to Okta's Slack workspace.
Lapsus stated that they did not access any databases and that they were just interested in Okta customers. On its platform, Okta has over 15,000 users.
Okta is aware of the potential breach reports and is looking into them. In a brief statement, Okta spokesman Chris Hollis said, "We will give updates as additional information becomes available."
Some screenshots originate from January 21, implying that Lapsus$ had access to Okta's internal environment for about two months.
Russian printers juiced by hacker antiwar messages
GhostSec, a hacktivist group, claims to have remotely hijacked over 300 Russian printers, forcing them to publish anti-war propaganda until their ink runs out.
On the Telegram messaging service, a transcript of the supposed printed message reads, "Dear Brother/Sister." "This isn't your war; it's the war of your government." Some groups believe they are practising military training, but they are lying to their brothers and sisters. When they arrive, however, they are greeted by savage Ukrainians seeking redemption and vengeance for the harm that Putin's proxies have inflicted on the region."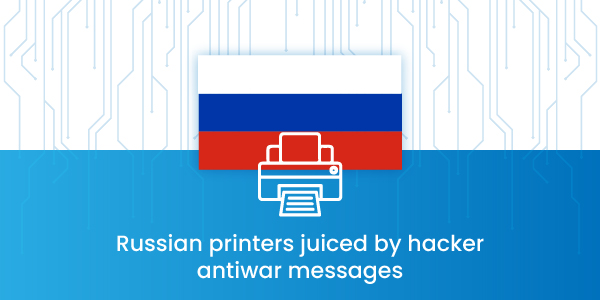 The allegation was supposedly verified by reporters who contacted account owners and confirmed the breach had occurred, according to the claim, which was also posted on Twitter by the Anonymous sub-group. It's unclear whether these owners were Russian operators or simply service providers' representatives.
More than 10,000 anti-war messages have been printed, according to other sources. It is unclear where the hacked printing machines are located in Russia, though GhostSec implied on Telegram that its targets had primarily been military and other government installations: "many Mil and Gov networks = ink completely wasted."
10GB of Nestlé data leaked, says Anonymous
With allegations of having stolen a cache of data belonging to food giant Nestlé, the hacktivist group appears to have made good on its vow to go after major firms who have not pulled out of Russia.
"As the death toll rises, Nestlé, you have been warned and now breached," the company wrote in its original Twitter message. The hacktivist organization wasn't lying if today's follow-up post is to be believed.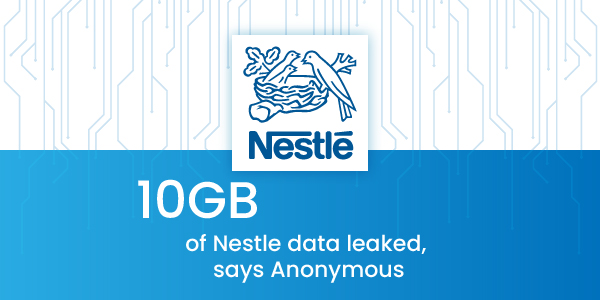 "The Anonymous collective has leaked the database of Nestlé, the world's largest food manufacturer," the organization claimed. It went on to say that the shared material included 10GB of emails, passwords, and client information.
The data sample released by Anonymous weighed in at 5.7MB, a fraction of the total data load if the group's claims are true, according to Cyber news reporters who investigated the files containing the leaked information – listed on Telegram as Nestle Orders.txt, Nestle partial 1.txt, Nestle Passwords.txt, and Nestle Payments.txt – and found that the data sample released by Anonymous weighed in at 5.7MB.
Get Latest Cyber News