Russian spies revealed, $10.9 billion in cybersecurity, Crooks exploit Log4Shell – Read this weeks' cyber news.
Hundreds of alleged Russian spies were revealed in a data breach
The Main Directorate of Intelligence of the Ministry of Defence (GUR MOU), Ukraine's spy service, published the names of 622 people on a list. Individuals on the list, according to the agency, are FSB officers who engage in 'criminal activities' in countries across Europe.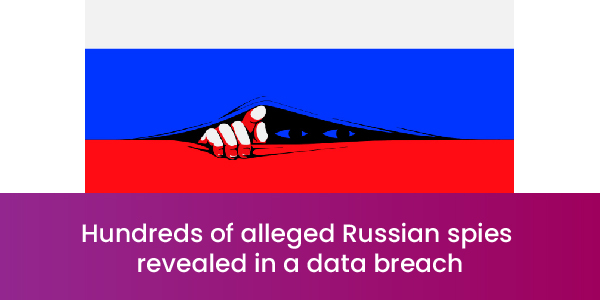 According to the GUR MOU, the individuals named in the breach are registered at the FSB's Moscow headquarters. Names, current and previous addresses, mobile phone numbers, car registration plates, and, in some cases, debt levels are all included on the list.
The FSB is widely regarded as the primary successor to the infamous Soviet spy agency, the KGB. Both organisations are housed in the same building in Moscow's Lubyanka Square. Vladimir Putin appoints the FSB Director directly.
The White House seeks $10.9 billion in cybersecurity funding
The White House unveiled President Joe Biden's $5.8 trillion budget plan for the fiscal year 2023 on Monday, and cybersecurity appears to be a top priority, with significant spending increases over the previous year.
The president's budget request includes approximately $10.9 billion for civilian cybersecurity-related activities, an 11 percent increase over 2022.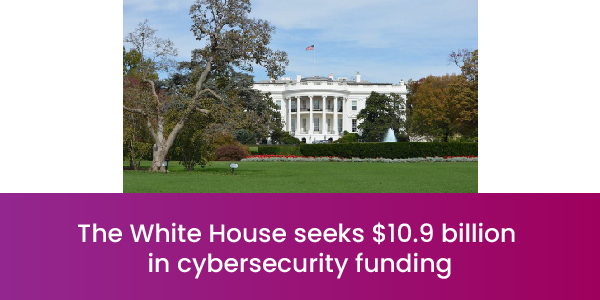 A sizable portion of that sum, $2.5 billion, has been designated for the DHS's Cybersecurity and Infrastructure Security Agency (CISA). This is nearly $500 million higher than the previous year.
The funds should be used to improve the protection of federal infrastructure and service delivery against sophisticated cyber threats, such as "maintaining critical cybersecurity capabilities implemented in the American Rescue Plan; expanding network protection throughout the Federal executive Branch".
Crooks exploit Log4Shell to target VMware Horizon
According to Sophos, multiple adversaries are targeting vulnerable Horizon servers, paving the way for persistent access and future ransomware attacks.
Log4Shell is a remote code execution vulnerability in Apache Log4J, a Java logging component found in hundreds of software products. Last December, the vulnerability was discovered and patched.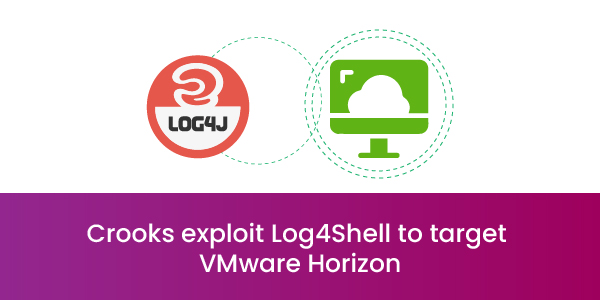 According to Amit Yoran, CEO of cybersecurity firm Tenable, the Apache Log4j Remote Code Execution Vulnerability is the single most significant, critical vulnerability of the last decade.
Sophos detections, according to Sean Gallagher, a senior security researcher at Sophos, reveal waves of attacks targeting Horizon servers beginning in January and delivering a variety of backdoors and crypto miners to unpatched servers as scripts to collect some device information.
Read the latest cyber news