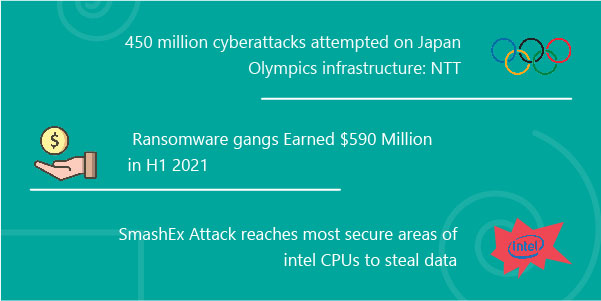 Ransomware Gangs Earned $590 Million in First Half of 2021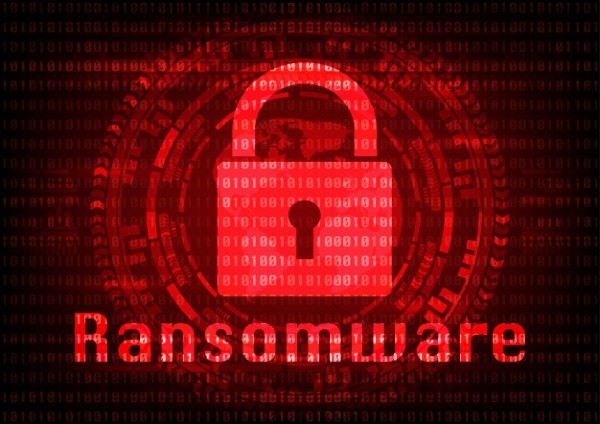 Ransomware has emerged as one of the worst cybercrime threats to prey upon businesses and individuals alike. The prospect of financial gains motivates bad actors to devise new techniques to pressure or manipulate their victims. Ransomware has become the most profitable cybercrime as the U.S. Treasury Department's Financial Crimes Enforcement Network (FinCEN) spotted Bitcoin transactions worth billions.
Read more: cyware.com
SmashEx Attack Reaches Most Secure Areas of Intel CPUs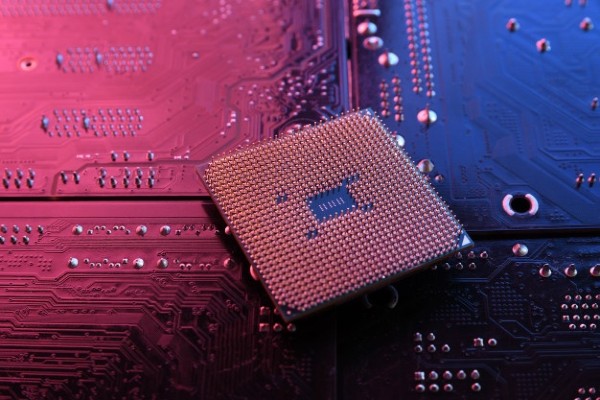 A group of researchers discovered a new vulnerability that impacts Intel Software Guard eXtensions (SGX). Intel SGX allows user-level code to allocate private regions of memory called enclaves. Researchers devised a proof-of-concept attack called SmashEx that allows them to gain access to sensitive information stored within enclaves.
Read more: cyware.com
450 million cyberattacks attempted on Japan Olympics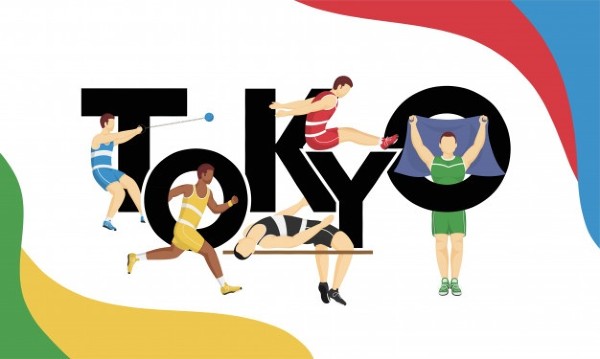 The NTT Corporation, which provided wide-ranging telecommunications services and network security for the Olympic & Paralympic Games in Tokyo this summer, said there were more than 450 million attempted cyberattacks during the event in July. 
Read more: zdnet.com
Know more about the latest cyber news here