At StrongBox IT, our primary mission is to empower enterprises to prioritize cybersecurity and cultivate a culture centered on ethical conduct. As an organization we are committed to the principle of solving challenges collaboratively, addressing obstacles together as a unified front. We are dedicated to driving businesses towards growth and success with our comprehensive cybersecurity services that create value, guarantee outstanding performance, and ultimately lead to successful businesses.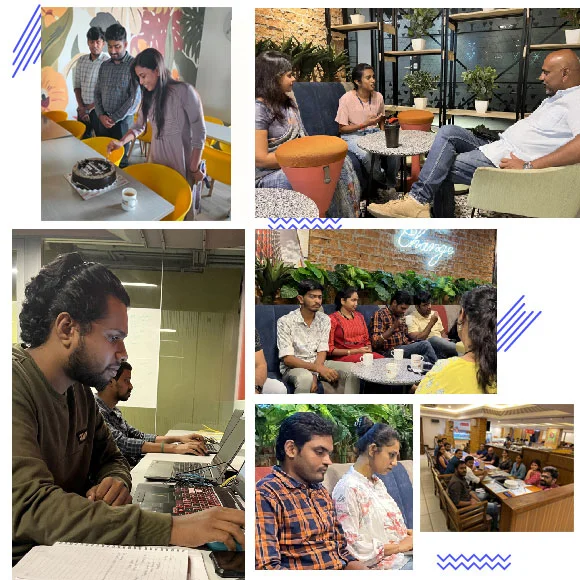 StrongBox IT is like a sprawling tree with many branches. We are a dynamic blend of professionals, seamlessly fulfilling a diverse array of roles within the organization. Our marketing, sales, and human resources divisions each offer distinct talents, enabling us to extend our reach and witness our company soar. At the heart of it all, the technical team stands tall, leveraging their expertise to empower countless businesses in strengthening their operational systems.
We, the 'StrongBox Team,' are driven to support our clients and by so doing, enhance the organization's positive reputation along the way. With our extensive years of industry experience and unwavering passion for facilitating companies in obtaining the precise cybersecurity provisions they need, we are empowered to aid numerous businesses in realizing their objective of bolstering their organizational security.
As StrongBox IT group, our collective aim is to inspire each other through a culture that fosters continuous learning. As a team, we aim to emphasize unity at all levels. We champion a culture of open and transparent communication that permeates across all tiers of the organization, fostering trust, collaboration, and a profound sense of belonging.
As an organization, we uphold integrity and excellence and have almost made it our creed. Whatever we do, we do it with integrity and we do it excellently.
An organization that embraces change demonstrates the willingness to grow even in the face of challenges. At StrongBox IT, we hold the conviction that growth is achieved through change, which involves welcoming fresh perspectives and skills into our workplace. Within our organization, we actively identify skills and knowledge gaps relevant to your desired roles. Reach us with your career aspirations. Let us know your eagerness to embrace novel challenges and advance in your career!