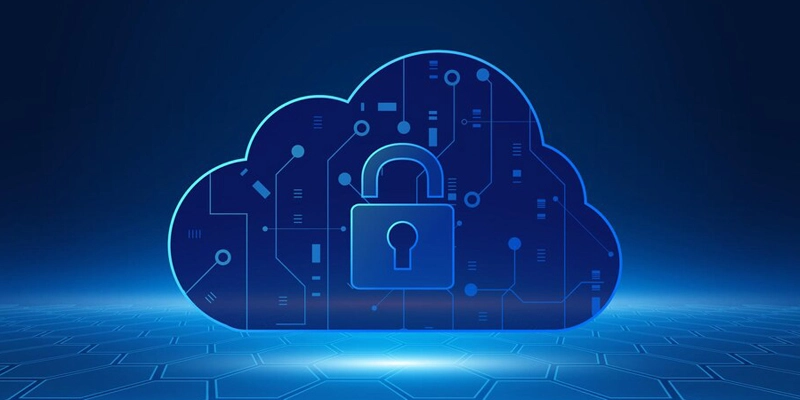 Cloud Security Testing is a crucial procedure in the realm of cloud computing. Its purpose is to discover and address potential threats, vulnerabilities, and breaches in order to protect data stored in the cloud. It involves the application of ethical hacking techniques, utilizing hacker tools to assess the security of cloud environments, systems, and devices.
SAS( Static Application Security)
DAS( Dynamic Application Security)
Why Is Cloud-Based Security Testing Important?
The testing process includes thorough scanning for network vulnerabilities and inspection of data transmission channels, to ensure that sensitive information is appropriately encrypted. It also incorporates application security testing to check that the applications running on the cloud are secure from threats.
Alongside detection, this practice is also vital for resolving identified issues. Cloud Security Testing examines the system's ability to defend against attacks and promptly recovers from any impact that breaches might cause.
Hence, it is a comprehensive approach to maintain robust security protocols in the ever-evolving cloud computing platforms which are susceptible to an array of external and internal threats.
Benefits of Cloud Penetration Testing
Cloud Security Testing offers numerous benefits to organizations using cloud services. Here are some significant advantages:
Identify Vulnerabilities: It helps uncover potential security vulnerabilities in the cloud system, allowing these flaws to be fixed before a malicious party can exploit them.
Ensure Compliance: Regular security audits and testing are often essential for compliance with regulations like GDPR and industry-specific standards like HIPAA, PCI DSS. By identifying potential compliance issues and rectifying them, you avoid regulatory penalties.
Protect Data: As cloud systems often store and transmit sensitive data, security testing reduces the risk of data breaches, protecting sensitive customer and business data.
Preserve Brand Reputation: A serious data breach can significantly harm an organization's reputation and customer trust. Proactive security testing helps prevent such scenarios and preserve your business reputation.
Cost Efficiency: Detecting and fixing security vulnerabilities early on is often cheaper than dealing with a full-scale security incident. Regular testing can save entities from potential losses.
Support Business Continuity: By helping to protect against data breaches, downtime, and other disruptive incidents, security testing helps ensure business continuity.
Increase Cloud Adoption Confidence: Regular security testing lets organizations confidently adopt and expand their use of cloud services, knowing they have a proactive management strategy for any potential security risks.
Early Remediation: Security testing uncovers vulnerabilities and offers actionable insights to address them and aids timely mitigation of the discovered security threats, reducing the chances of their exploitation in the future.
In essence, Cloud Security Testing allows a better understanding of the vulnerabilities in your cloud environments and helps to take precautionary measures, making your organization's cloud adoption safer and more effective.
Types of Testing Performed in Cloud
Cloud Penetration Testing involves several steps to audit and improve the security of a cloud-based system. These steps often include:
Planning and Preparation: This involves defining the scope and goals of the test, identifying the cloud systems to be evaluated, gathering intelligence (like network and IP details, user credentials, etc.) and establishing the testing procedures and timeframes.
Reconnaissance: This is a passive information gathering phase. Testers collect comprehensive details about the target cloud infrastructure, which includes understanding network topology, routing paths, system configurations, identifying the types of hardware/software in use, and any potential vulnerabilities associated.
Scanning: This phase involves using automated tools to scan and identify system vulnerabilities. This could include port scanning, running system vulnerability scanners, and carrying out a vulnerability assessment.
Penetration Test (Exploitation): In this phase, testers attempt to exploit the weaknesses identified in the previous phase. The objective here is to mimic potential attacks to understand how the system would respond and to uncover potential paths an attacker might use to circumvent security controls.
Post-Exploitation Analysis: This phase involves determining how the vulnerabilities can affect the cloud resources and the extent of damage they can cause. Testers try to gain maximum privileges to understand the severity of the breach.
Reporting: A detailed report is generated outlining the findings of the tests. The report includes vulnerabilities discovered, data breaches that could occur, an analysis of the exploited security controls, recommendations for improvement, and a plan of action for remediation.
Remediation: Identified vulnerabilities are fixed in this phase and mitigation strategies are set forth. The cloud system or applications are then re-tested to confirm that the fixes are implemented properly and no further vulnerabilities exist.
Review and Retest: Periodic retesting ensures that cloud environments remain secure as they change and evolve. It's a crucial step for a proactive security posture.