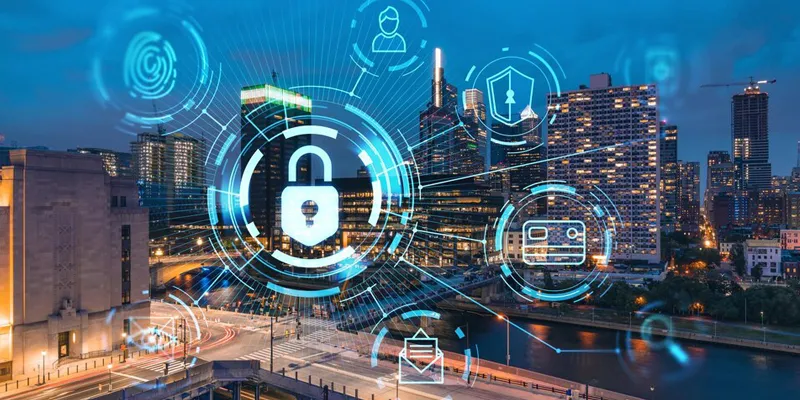 In today's increasingly interconnected world, the security of your organization's infrastructure is paramount. Breaches of sensitive data, compromised systems, and unauthorized access to critical resources can have devastating consequences. To safeguard against these threats, infrastructure security testing is essential. At StrongBox IT, we offer comprehensive infrastructure security testing services to help you assess vulnerabilities, enhance protection, and fortify your organization's digital foundation.
StrongBox IT's Infrastructure Security Testing
Infrastructure security testing involves a systematic evaluation and analysis of your organization's infrastructure components, including networks, systems, applications, and data storage. This process aims to identify vulnerabilities and weaknesses in security controls, assess the associated risks, and recommend appropriate measures for remediation. 
What is Infrastructure Security Testing and why do you need it?
Infrastructure testing is needed to mitigate the risk of failure of any hardware or software component. When new infrastructure design is prepared for the software, it becomes necessary to perform a pen test to ensure if new infrastructure functionality is working as intended.
We try to penetrate application protocol, network devices, servers, and IPs, to uncover vulnerabilities, such as unsanitized inputs that are susceptible to code attacks.
Launching simulated cyberattacks using various methodologies and tools designed to access or exploit computer systems, networks, websites, and applications, so that effective security controls can be implemented.
Security experts also use penetration testing techniques with specialized tools, to test the robustness of a firm's security policy, its regulatory compliance and incidents such as unauthorized access.
Our Approach to Infrastructure Security Testing
At StrongBox IT, we follow a rigorous and comprehensive approach to infrastructure security testing. Our process includes the following key stages:
In this initial stage, our security experts collaborate closely with your organization to gain a deep understanding of your infrastructure, its components, and associated risks. Together, we identify potential threats and prioritize them based on their potential impact on your operations. By aligning our assessments with your specific context, we can ensure that our security testing efforts are focused and relevant.
2. Vulnerability Assessment
Using cutting-edge scanning tools and techniques, we conduct a comprehensive vulnerability assessment of your infrastructure. Our team of experienced professionals examines the internal and external components of your infrastructure, including networks, servers, endpoints, databases, and applications. Through this assessment, we identify vulnerabilities that could potentially be exploited by cybercriminals, such as misconfigurations, outdated software, weak access controls, and insecure coding practices.
In this phase, our skilled ethical hackers simulate real-world attacks to identify vulnerabilities and weaknesses in your infrastructure's security controls. Through responsible and controlled exploitation, we validate the effectiveness of your existing security measures and determine any potential areas for improvement. Our experts employ various advanced techniques, including network penetration testing, web application penetration testing, social engineering, and wireless security testing, to assess the resilience of your infrastructure against different types of threats.
4. Risk Assessment and Reporting
Following the vulnerability assessment and penetration testing, we conduct a thorough risk assessment. Our team evaluates the identified vulnerabilities based on their severity and the potential impact on your organization. This analysis provides you with a clear understanding of the risks you are facing and enables you to prioritize remediation efforts effectively. We provide you with a detailed report that outlines the vulnerabilities discovered, their risk ratings, and actionable recommendations for remediation.
At StrongBox IT, we are committed to providing  support throughout the remediation process. Our experienced professionals work closely with your organization to develop a proactive and effective plan to address the identified vulnerabilities. We provide guidance on implementing the necessary security controls and best practices to mitigate the identified risks. Our team is also available to assist with the implementation of security measures, ensuring that your infrastructure's security posture is significantly enhanced.
The Benefits of Infrastructure Security Testing
Implementing infrastructure security testing can yield numerous benefits for your organization, including:
Identifying and Fixing Security Flaws: Infrastructure security testing helps in proactively identifying security flaws before they can be exploited by attackers. By uncovering vulnerabilities in your infrastructure, you can implement appropriate measures to mitigate the risks and strengthen your overall security posture.
Safeguarding Critical Infrastructure: With infrastructure security testing, you can fortify your critical infrastructure against new and emerging threats. By identifying and addressing vulnerabilities, you minimize the risk of unauthorized access, data breaches, and disruptions to your operations.
Compliance with Regulations and Standards: Infrastructure security testing assists in ensuring compliance with industry regulations and security standards. By proactively identifying and addressing security gaps, you demonstrate your commitment to protecting sensitive information and meeting industry requirements.
Building Customer Trust: In today's digital landscape, customers place a premium on data security. By prioritizing infrastructure security testing, you can assure your customers that their information is secure, enhancing their trust and confidence in your organization.
Mitigating Financial Loss: The financial impact of a security breach can be significant. Infrastructure security testing helps mitigate the risk of financial loss by reducing the likelihood of breaches and minimizing potential damages associated with cyber attacks.
Improving Incident Response and Recovery: Through infrastructure security testing, you gain insights into your incident response capabilities. This enables you to enhance your organization's ability to detect, respond to, and recover from security incidents quickly and effectively.
Infrastructure security testing is a critical component of protecting your organization's digital foundation. By leveraging the expertise of professionals in the field, such as StrongBox IT, you can identify vulnerabilities, measure risks, and implement robust security controls to safeguard your infrastructure against emerging threats.