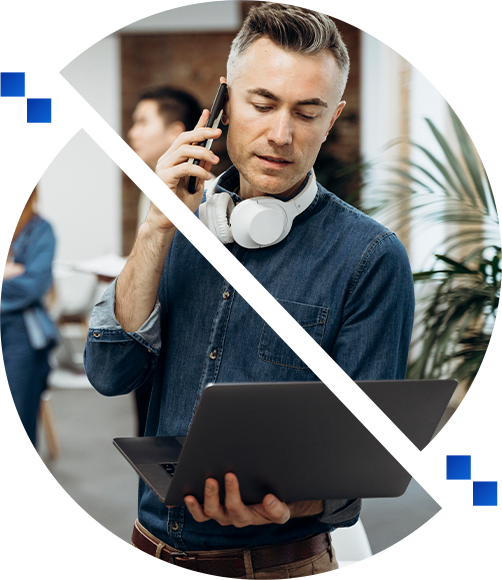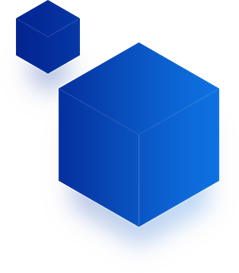 A red teaming exercise is a simulation in which a team of skilled individuals, known as the "red team," mimics the tactics, techniques, and procedures of real-world attackers to test and evaluate the security measures and vulnerabilities of an organization's systems and defenses. The goal of this exercise is to identify weaknesses and expose vulnerabilities that may go unnoticed in traditional security assessments.
During a red teaming exercise, the red team uses a multiple approaches such as social engineering, penetration testing, and physical intrusion to attempt to breach the organization's security defenses. This comprehensive assessment provides valuable insights into the overall security capability of the organization by focusing on the effectiveness of its systems, processes, and personnel in detecting and responding to potential threats.
Why partner with StrongBox IT for red team testing?
Partnering with StrongBox IT for red team testing can provide several benefits:
Expertise and Experience: StrongBox IT specializes in red team testing and has a team of experienced professionals who are skilled in using advanced techniques to simulate real-world attack scenarios. Their expertise and experience can help uncover vulnerabilities that traditional security assessments may miss.
Comprehensive Assessment:
StrongBox IT conducts thorough red team exercises that go beyond traditional
penetration testing
. They simulate the tactics, techniques, and procedures of real attackers to assess the effectiveness of your organization's overall security posture. This comprehensive assessment helps identify potential blind spots and weaknesses in your defenses.
Realistic Simulations: StrongBox IT strives to provide realistic simulations that mimic the behavior and techniques used by real adversaries. This approach helps identify how well your organization's systems, processes, and personnel detect and respond to potential threats.
Tailored Approach: StrongBox IT understands that each organization is unique, with different security requirements and systems. They work closely with you to develop a customized red teaming exercise that addresses your specific needs and concerns. This tailored approach ensures that the exercise provides relevant insights to improve your security measures.
Actionable Recommendations: Once the red teaming exercise is complete, StrongBox IT provides detailed reports and actionable recommendations to help you strengthen your security defenses. These recommendations can be used to enhance your incident response capabilities, improve security controls, and mitigate vulnerabilities.
By partnering with StrongBox IT for red team testing, you can gain valuable insights into your organization's security posture, enhance your defenses, and proactively identify and address potential security risks.
Benefits of Red Team Exercise
There are several benefits of conducting Red Team Exercises, including the following:
Real-world simulation: Red team exercises provide a simulated real-world environment in which a team of skilled individuals attempts to compromise an organization's security measures, mimicking the behavior of genuine threat actors.
Identifying vulnerabilities: By conducting red team exercises, an organization can be aware in its security measures and incident response plan that are likely to be missed during traditional security assessments.
Measuring effectiveness: Red team exercises can measure the effectiveness of an organization's security controls and infrastructure in detecting and responding to potential threats. This information is valuable to help improve an organization's security posture.
Enhancing preparedness: Conducting regular red team exercises can help organizations prepare for potential security incidents by identifying potential flaws and improving contingency plans.
Developing an adversarial mindset: Exposing employees to the tactics, techniques, and procedures used by real malicious actors can develop an adversarial mindset within an organization. This can help employees better understand the threat landscape and potential risks to the organization, ultimately improving the organization's security culture.
Overall, conducting red team exercises can help an organization identify and address potential security risks and improve the effectiveness of security measures and incident response capabilities.
Approach to Red Team Assessment
Red Team Assessment, also known as adversarial assessment, is a methodology used to understand vulnerabilities and potential threats from the perspective of an attacker. Here is a general approach to conducting a Red Team Assessment:
Understand Client Objectives: The first step is to determine what the client is looking to achieve.
Scope Definition: Define the boundaries of the assessment. This may include specific systems, locations, or even personnel.
Rules of Engagement: These should be clearly defined, understood and agreed upon by all parties before any activities commence. This may include allowable techniques, time-windows for attack, and actions on detection.
Reconnaissance Planning: Plan what kind of information to gather about the target, and how this should be done. This may include open-source intelligence (OSINT) gathering.
Reconnaissance: The red team gathers as much information as possible about the target. This may include both passive (e.g., analyzing publicly available information) and active methods (e.g., scanning network ports).
Threat Modeling: Use the information obtained through reconnaissance to identify potential attack vectors and strategies that a real-world attacker could employ.
Simulation of Attacks: Carry out the planned attacks. These might range from electronically exploiting network vulnerabilities to social engineering tactics.
Analyzing the Results: Review the data collected during the execution phase. Identify successfully exploited vulnerabilities, as well as partly successful or failed attempts.
Identifying Vulnerabilities and Threats: What systems or practices left the client open to the simulated attacks, and what specific threats do they pose?
Developing Countermeasures: Propose measures the client can take to address identified vulnerabilities and guard against threats.
Documenting the Findings: Compile a comprehensive report detailing the findings from the assessment.
Recommending Improvements: The report should offer recommendations for improving defenses and reducing vulnerabilities.
Presenting the Report: Submit the report to the client, and make sure to explain its contents clearly, answer any questions, and discuss next steps.