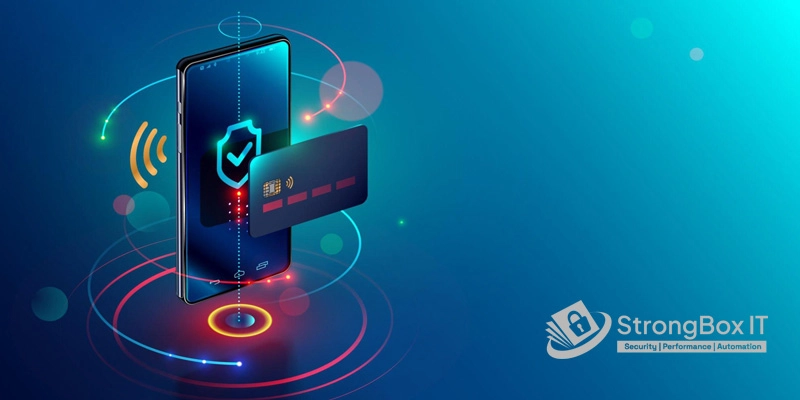 Mobile Application VAPT, short for Vulnerability Assessment and Penetration Testing, is a comprehensive security testing methodology for mobile applications. It includes evaluating the network, system, and application vulnerability. These tests are conducted to identify any potential threats that might lead to unauthorized access or data breaches.
The two major components of Mobile Application VAPT are:
Vulnerability Assessment:
This refers to the systematic examination of an application to discover potential security weaknesses. Using various tools and methodologies, a vulnerability assessment identifies, quantifies, and prioritizes these vulnerabilities.
This is a practice of testing a computer system, network or web application to find potential vulnerabilities that an attacker might exploit. Unlike Vulnerability Assessment which is done primarily using automated tools, Penetration testing involves both automated tools and human expertise. The major objectives of Mobile Application VAPT are:
Finding security vulnerabilities before attackers do
Protecting user data from unauthorized access
Ensuring the mobile application's security features function as intended
Achieving compliance with regulatory standards such as GDPR, CCPA, and HIPAA
In the ever-growing mobile application ecosystem where new vulnerabilities can emerge at any given time, Mobile Application VAPT process has become increasingly essential to ensure robust security.
Mobile applications are increasingly serving a number of critical functions in business, healthcare, banking, and many more sectors, thus making them attractive targets for cyber attackers. Mobile Application Penetration Testing, a key component of Mobile Application VAPT, is thus critical for the following reasons:
Identify and Secure Vulnerabilities:
Mobile Application Penetration Testing helps in identifying vulnerabilities that can be exploited by attackers. Once these vulnerabilities are identified, they can be addressed and fixed to strengthen the security of the application.
The consequences of unauthorized access to an app could be disastrous, especially when it comes to applications dealing with financial or personal data. Penetration testing helps to ensure user data remains private and secure.
Compliance with Regulations:
In many industries, there are regulations and standards that require periodic cybersecurity assessments. These include standards like HIPAA (Health Insurance Portability and Accountability Act) for healthcare, PCI DSS (Payment Card Industry Data Security Standard) for credit card related data, and GDPR (General Data Protection Regulation) for data privacy in European Union countries.
Ensure Business Continuity:
In case of a security breach, restoring the system and the data can be a highly costly and time consuming process. These breaches could also undermine the reputation of a business, leading to loss of customers. Therefore, by proactively identifying vulnerabilities, companies can better ensure business continuity.
As new vulnerabilities are discovered and new attack strategies are developed, mobile applications should continuously update their security measures. Regular mobile application penetration testing can ensure that a mobile application's security evolves with the changing threats. Mobile Application Penetration Testing is a proactive measure that provides businesses a better understanding of their security posture, helps to maintain user trust, ensure data privacy, and keep compliance with industry regulations.
Prevent Financial Losses:
Organizations may face legal liabilities, financial penalties, and even lawsuits if customer data is compromised. Penetration testing helps avert financial risks associated with security breaches.
Educate Development Teams:
Sharing the findings of mobile pen testing with the development team educates them about the common security threats and vulnerabilities, making them more aware of best practices.
Verify Security Controls:
Penetration testing proactively checks the effectiveness of existing security controls to identify areas where they might be insufficient or require improvement.
Early Detection and Remediation:
Regular mobile penetration testing includes timely detection and remediation of vulnerabilities, reducing the potential for successful cyber attacks.
Why StrongBox IT for Mobile Application Penetration Testing?
StrongBox IT is an admired name in the domain of cybersecurity . Here are a few reasons why it is they are a top choice for Mobile Application Penetration Testing:
StrongBox IT provides a full spectrum of
penetration testing
, examining network, system, and application vulnerabilities.
They are equipped with a team of certified professionals who have in-depth knowledge of modern hacking methodologies and advanced exploitation techniques.
By implementing state-of-the-art tools and technologies for penetration testing, we detect potential vulnerabilities effectively and efficiently.
Every organization has unique security requirements. StrongBox IT understands this and offers tailor-made solutions based on individual business needs.
Post testing, they provide exhaustive reports that highlight threats and vulnerabilities along with practical recommendations to fix them.
Vulnerability Remediation:
Apart from identifying vulnerabilities, we also assist with mitigation strategies, ensuring the client gets an end-to-end solution.
We offer robust post-engagement support, ensuring you're not left in the dark after the testing is completed.
StrongBox IT follows strict ethical guidelines, maintaining the confidentiality and integrity of client's data.